"Dr. Ben, on the hospital that you were pumping up 5 floors to the 50 collectors; you did talk about the pump and control with out detail. Are you using a variable speed pump control to prevent short cycling and excess velocity?" – Rod

Solar thermal design deals with the total energy usage in a system. Since we have no control over sunshine, and we can't turn the "burner" on when we need more, we must deal with gathering what is available on a given day, and introducing that energy into the load…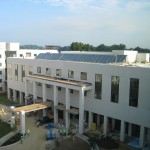 As the military continues to increase their interest in robust solar thermal technology, the time-tested principals of the drain back design are becoming more and more appealing. Since I'm scheduled to give another presentation to the Army Corps of Engineers tomorrow, I thought followers of my blog might find it interesting to see what I shared with military engineers last time…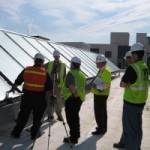 The military has asked me to provide their engineers with regular webinars describing the advantages of non-pressurized (drain back) solar thermal systems over pressurized (glycol) systems. This is a good thing. The military has recognized the benefits of low maintenance and lower cost associated with the drain back design.

"Which design is better? Single-tank or double-tank systems?" That was the topic of today's webinar. Listen to this discussion as well as several other important subjects related to solar thermal design and installation. If you'd like for us to email to you any of the images in this webinar, just let us know.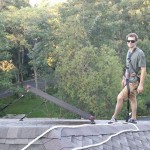 Last week we shipped out two residential solar storage tank systems. The first 130 gallon tank system was installed by our friends at Sustainable Energy Solutions out of Charleston. The other tank, 80 gallons, was installed by our friends at Asheville Solar Company. We're looking forward to seeing more residential installations soon!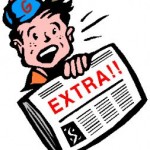 Solar thermal receives no press? We've just changed that.
Eneref Institute recently published over a dozen stories in various magazines. And still more are on the way (stories listed below). Our 2012 strategy covered multiple industries – restaurants, hospitals, resorts etc. – to determine which markets are most effective.
Now we need you to do your part. Send our stories to potential end users.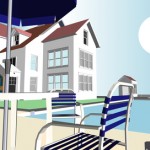 A backyard swimming pool can make the summer more enjoyable and help fend off the heat. A pool is also a great place to get your daily exercise, it's fun for the kids and it can be plus when entertaining friends and family. However, keeping the water warm can be expensive, even during the middle of the summer.

You can catch the replay right here!
Monitoring data, proper sensor placement, and flow meter expectations…

How can you determine the actual value of solar hot water? Based on the number of occupants in your home, you can make a pretty good estimate at how much hot water you are using over the course of the year. Understanding how much hot water you are using helps with properly sizing your solar hot water system…