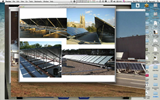 Thanks to the overwhelmingly positive feedback we received, we will start broadcasting a one-hour solar thermal Q&A webinar on the third Wednesday of every month at noon. So that puts our next episode at April 18th. Please join us!

Today we shipped out two new solar thermal storage systems bound for Claflin University to be installed in the campus dining hall and a residence hall…

"Dr. Ben, SRCC has used for many years .0294 GPM per square footage of collector to determine proper flow rates. In your many years of experience have you found another formula that works best, especially for drainback systems?"

"Hi, Dr Ben! Can you please explain which is a better option: a solar water heater or a heat-pump?"

Since starting my blog back in September of 2010, I've watched the level of interest steadily increase. Much to my own amazement, the website now gets nearly 2,000 hits per month from all over the world!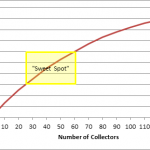 Properly sizing a commercial solar hot water system requires a simple understanding of a basic universal principal: the Law of Diminishing Returns. Let me explain. The term "Solar Fraction" is defined as the ratio between the solar energy output of a system over the total energy demand of a building served by that system.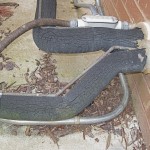 You may have heard me say before not to use any type of rubber when insulating the pipes of solar hot water systems. The picture to the right shows why. This rubber insulation was installed on a new A/C unit only some 4 years ago. The unit is in the shadow of a building and is as […]

I took a trip last week down to Davidson University to visit Matthew Dickey and Subal Das of Southern Energy Management. SEM is wrapping up on a sixty-four collector solar hot water system for the pool in the Baker Sports Center…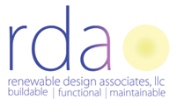 I had the opportunity to sit down recently with Alan Watts of Renewable Design Associates. To be such a young guy, Alan really seems to have a firm grasp of the basic fundamentals of solar hot water systems.

The solar thermal system at The Healing Place of Wake County is now up and running! So I decided to pay it a visit and see how it's doing. I was pleased to see a fair amount of solar energy had been collected and stored over the past several days even though the weather had […]