2012 is off to a shining start for Arthur Gordon, Chef Emeritus and Owner of the Irregardless Cafe here in Raleigh, NC. The Irregardless has joined the growing number of North Carolina businesses and organizations leading the charge for renewable energy. Arthur recently called Energy Specialist Dan Lezama of Yes! Solar Solutions to come out and […]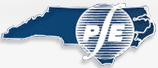 I recently had the pleasure of presenting a solar thermal system design seminar to the Professional Engineers of North Carolina as part of their annual winter conference. It was good to see such a solid headcount for this 3-hour session which was an abridged version of the class I gave earlier this year for the NC […]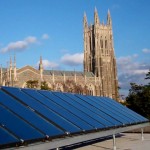 Duke University in Durham, NC has recently stepped up its commitment to renewable energy by commissioning a solar thermal system on the roof of the Bryan Center. This system is comprised of 45 solar thermal collectors manufactured by AET and a 2000 gallon Fluid Handling System manufactured by Holocene Technologies. According to my F-chart calculations, […]

I'm not sure how many of you out there watch the Science Channel but you may have heard of a show called "How It's Made". Well, last Thursday night (12/29) they included a segment on solar water heaters. Our friends at AET were highlighted in this episode so be sure to check it out whenever they […]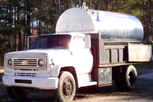 The Healing Place of Wake County uses a lot of hot water; soon much of it will be heated by the sun! A large solar hot water system is currently being installed atop the facility's dining center which serves three meals a day to nearly 200 residents and staff. Domestic hot water for showers and […]
Watch this video to see how a 1750 gallon solar thermal storage tank headed for the Pitt County Jail gets loaded for shipping. Today we helped our most recently completed Fluid Handling System roll of the lot as part of a new solar hot water system in Greenville, NC.
Q&A: Does it make sense to control a solar thermal system using a solar radiation meter or UV meter?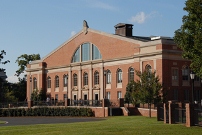 Congratulations to Davidson College for joining the growing list of organizations across North Carolina and throughout our country who are taking real steps towards making renewable energy a part of their operations!

This video is a must watch! We have completed our installation of a drainback solar hot water system comprised of 15 AET solar thermal collectors and a 500 gallon Fluid Handling System for the Murphey School apartments. Take a look and get the whole tour!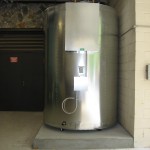 In this blog post, I'd like to share some information about the Fluid Handling System design, especially relating to the immersion vent and the function of the cavity. Let me give you a little background into the origins of the Fluid Handling System design that dates back to 1978. At that time I undertook a […]