About Dr. Ben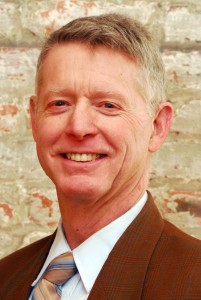 In 1977, Dr. Ben Gravely established Gravely Research Corporation (GRC) to pursue various optical and thermal inventions for solar energy systems, for which two patents were granted.  Other inventions include a range of thermal energy products including thermal storage systems, heat exchangers, a thermal engine, and a high sensitivity, low cost, flow sensing device.  He founded Astron Technologies, Inc. in 1980 to manufacture and distribute solar and other energy products developed by GRC.
Dr. Gravely also created a universal logic control system to interface thermal energy systems to different heating applications, and off-peak thermal storage units for utility load leveling.  He has written a 35 page manual on off-peak thermal storage methodologies, including computer programs to simulate hour-by-hour performance.  The methodologies and equipment were adopted by several utilities for thermal storage field testing programs.
GRC solar systems have been installed on several thousand private residences, federal post offices, state park visitor centers, highway rest stations, military barracks, US Air Force bases, VA hospitals, police headquarters, jails, public pools, public health facilities, schools, public housing projects, motels, car washes, and many more.
Dr. Gravely has written computer programs to analyze energy requirements, solar performance, and economic benefit that were recognized as authorized analytical methods by HUD, the NC Energy Division, and the US Army Corp of Engineers.  He has presented numerous papers in this field, and was appointed by the governor of North Carolina to be a founding director of the NC Advanced Energy Corp.  His work in this area has been recognized by commendation from the governor, ASME, TVA, and the NC Sustainable Energy Association, of which he is co-founder.
He has served on two IAPMO standards committees dealing with solar systems.
Through this website, Dr. Gravely hopes to share the valuable knowledge he has accumulated since 1977 with solar thermal designers, installers, and project owners in order to strengthen the growth of the industry.
Dr. Gravely cofounded Holocene, LLC in 2008 as Technical Director.  The company is engaged in the design, installation, and financing of commercial solar thermal systems. Ben is also the president of Holocene's manufacturing division, Holocene Technologies.
Dr. Gravely has a broad background in many scientific disciplines.  In addition to solar energy, his experience includes research, invention, design, and development in Plasma Physics, Laser Physics, Nuclear Magnetic Resonance, Electron Optics, Electro-Optical Microscopy, Image Analysis, Automatic Microscope Stages, Ophthalmology Diagnostic Imaging,  Robotic Vision Systems, Cystic Fibrosis Therapy Devices, Electrical Power Connectors, Medical Hyperthermia Instruments, Microscale Thermal Storage and Heat Transfer, and Off-Peak Electric Thermal Storage Systems.
Education:
BS, MS, Ph.D. in Physics from NC State University
Currently serves on the Board of Advisors for the NCSU Department of Physics
Honors and Professional Affiliations
Phi Eta Sigma – Undergraduate Scholastic Honorary
B. S. degree with honors
Sigma Pi Sigma – Physics Scholastic Honorary
NSF Fellowship
Chairman – North Carolina Solar Energy Association, 1980, 81
Governor's appointment – A Founding Director of NC Alternative Energy Corporation 1980, 81
Governor's award – Outstanding Service, 1983
ASME chapter award – Outstanding Service, 1985
NC Alternative Energy Corporation  – Commendation for Outstanding Service, 1986
ASHRAE chapter award – 2012
Memberships (previous or current) include: American Physical  Society, Sigma Pi Sigma,  American Institute of Physics, SPIE, SID, Association for Research in Vision and Ophthalmology, ASES, NCSEA