The Science Channel: "How It's Made!" – Solar Water Heaters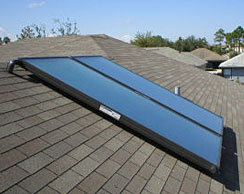 I'm not sure how many of you out there watch the Science Channel but you may have heard of a show called "How It's Made". Well, last Thursday night (12/29) they included a segment on solar water heaters.
Our friends at AET were highlighted in this episode so be sure to check it out whenever they run it again. It's good to see our industry gaining some "air-time". Hopefully, educational opportunities like this one will encourage millions of homeowners and business owners to seriously give solar hot water some consideration.
If you did happen to catch the episode, please feel free to leave your thoughts on it in the comment section below!
Dr. Ben