Solar Hot Water Systems Design Class is a Success!
Thanks go out to all those who participated in today's commercial solar hot water systems design class!  It was a huge success.  We were very pleased with the turn out of a capacity crowd.  The conversations back and forth were extremely valuable.  Hopefully this is just the beginning of the discussion as we continue to work together to promote the best design practices and installation techniques possible for our industry.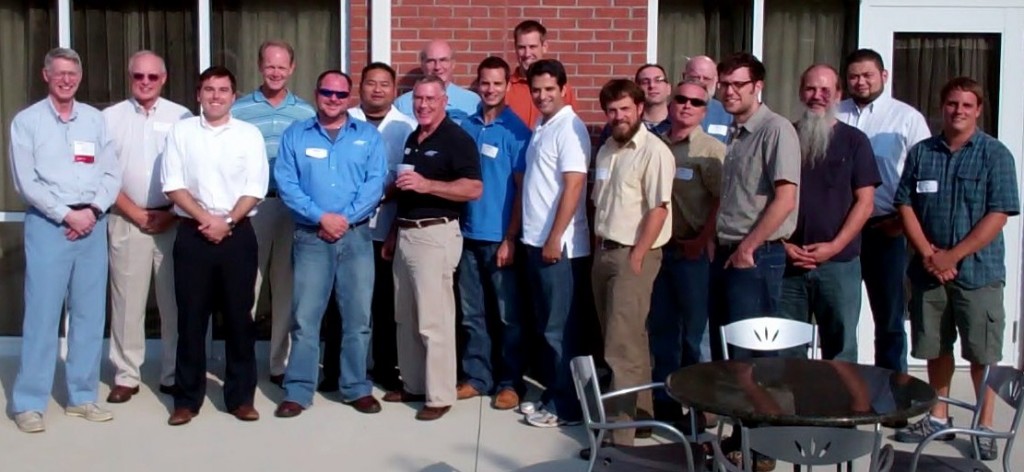 Solar Thermal Design Class of 2011
If you participated in the class, I'd love to hear your feedback on how you thought class went.  Did I cover the subjects that were important to you?  Were there aspects of commercial solar thermal system design that we could have done a better job addressing?  Especially for those online attendees, how was the quality of the audio and video?  We discovered a few bugs in the online hosting service, but I hope that didn't hurt the presentation too much.   Did we respond adequately to your questions?  Would you recommend this class to a friend interested in solar hot water systems?
Within a few days, the recorded version (and hopefully well-edited) will be posted to the web.  I will make that link available to you all. If you have any questions or comments about the class, please feel free to leave them in the section below.  Keep in mind, I've set the comment sections up so that you must be registered in order to leave remarks.  This was done in order to control the spam that was getting posted.
Thanks again for supporting solar hot water systems and, as always, I look forward to hearing from you all soon!
Dr. Ben
httpvh://www.youtube.com/watch?v=LU5mF52_A24