Solar Water Heating at New Hanover County Jail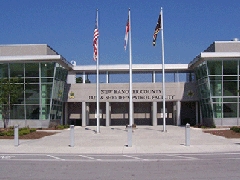 Ending 2012 on a very good note, the solar thermal system for the New Hanover County Jail was completed and put into operation! This system was designed and installed by Holocene. It's also owned and operated by Holocene. The upfront cost to New Hanover County was $0. Instead, the county simply pays for the hot water the jail consumes.
Understandably, this project made local news in Wilmington. Channel 6 (WECT) recently broadcasted a story covering the system. Take a second to check it out here.
Even better, 2013 is already off to a good start with several more interesting solar thermal projects in the pipeline. Stay tuned!
Dr. Ben