Chris Smick
"I am glad to have the opportunity to give Ben Gravely a public and explicit 'thank you!' for building a system so elegant and robust that it has functioned dependably day in, day out, year in, year out through 24 New England winters and summers, just dependably doing its job.  Over those 24 years, I've come to understand and value the importance of the simplicity Ben designed into the system. The only maintenance has been the replacement of one pressure sensitive switch (which, since it is a standard plumbing item, we were able to buy from a local plumbing supply firm) and the periodic addition of more of the non-toxic water treatment and corrosion inhibiting additive."
Chris Smick – Medfield, MA
The system consists of 16 collector panels and a 500 gallon tank, with pumps, plumbing and control system integrated into the insulated metal shell. Installation was simple enough that my nephew and I were able to do it ourselves – from installing the panels on the roof through doing all of the plumbing connections except those for the DHW system, which must by code be done by a licensed plumber.  When installing a drainback system, it is very important to get the pitch of the entire installation right: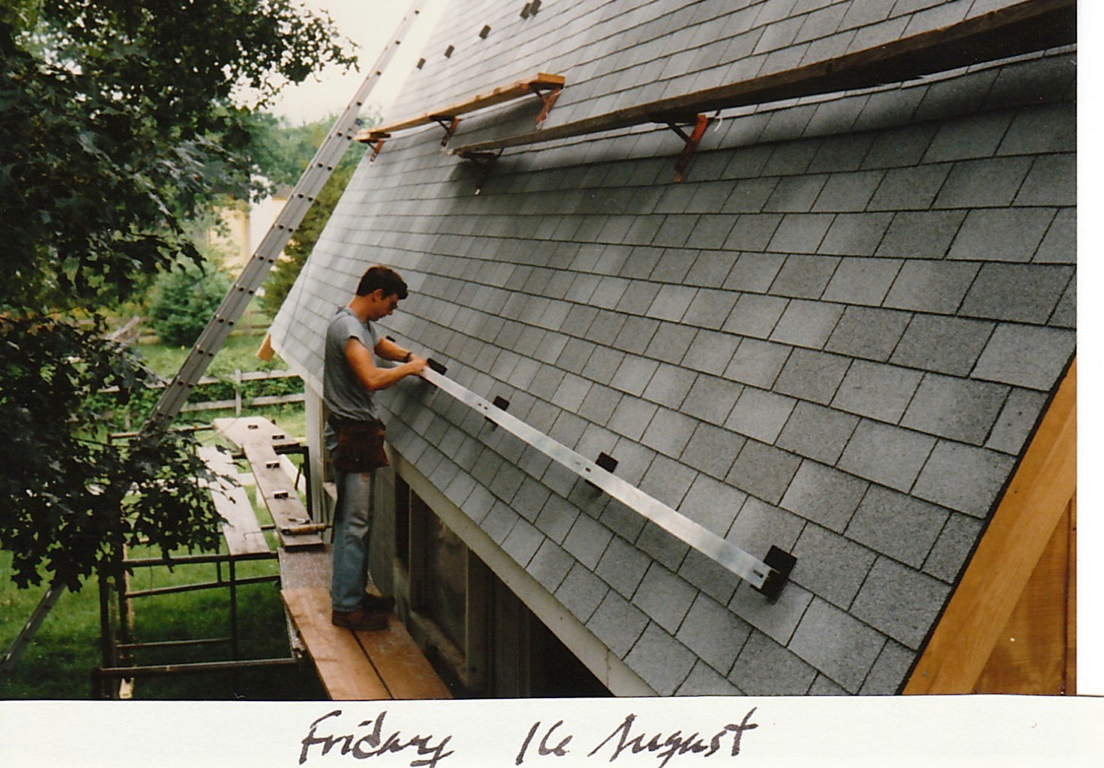 First collector going up: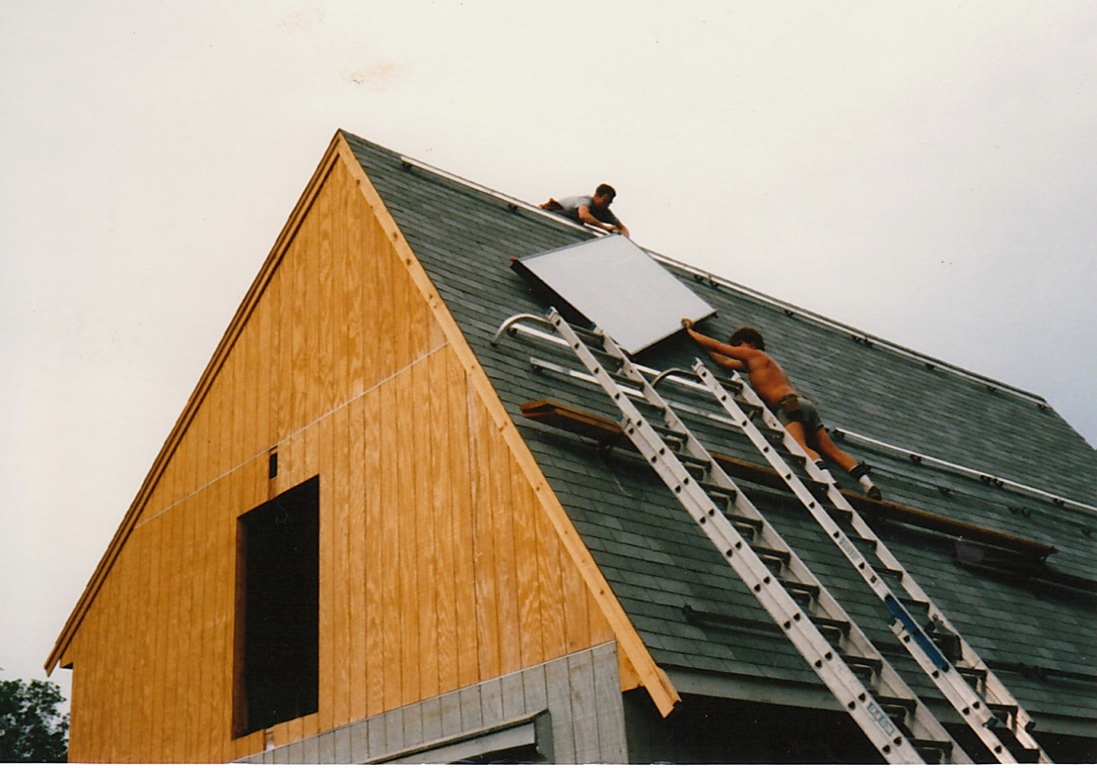 Last collector in place; now, it's time to start doing all the soldering!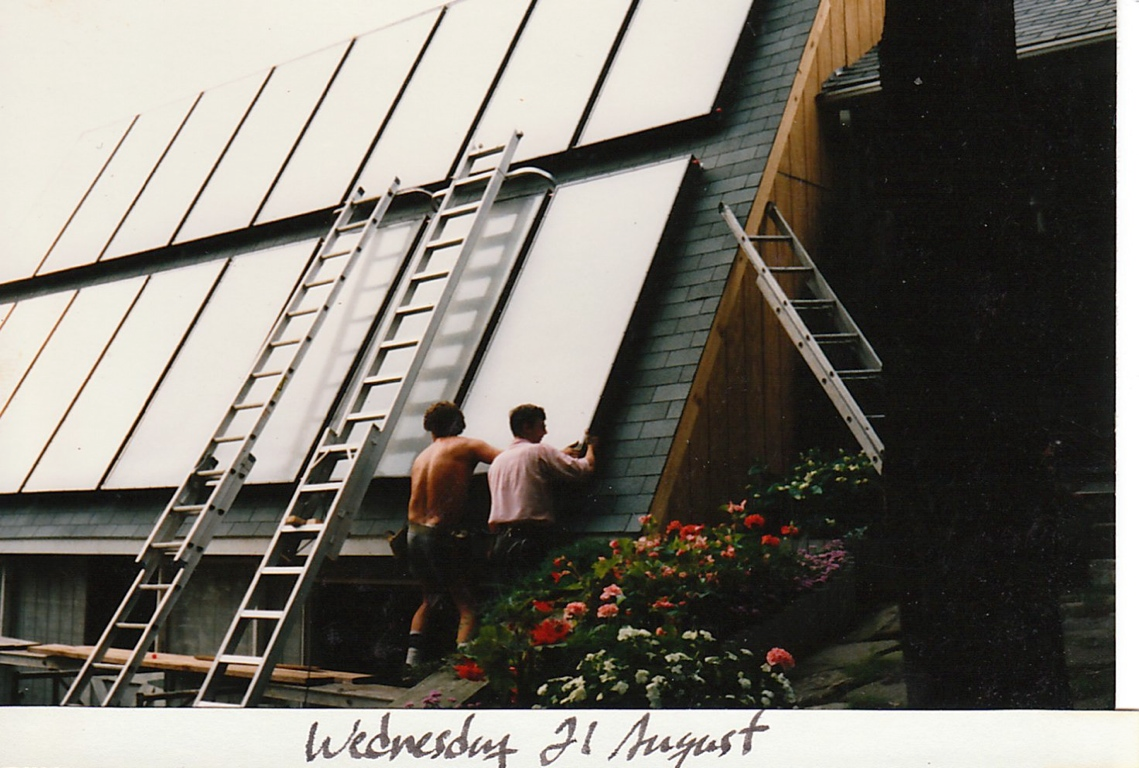 The smaller beige rectangle at the top of the photo below is the microprocessor which is the heart of the system. Its logic controls the four pumps which collect and distribute the heat. Those pumps (the four beige cylinders in the photo) and the pressure sensing switch the grey box near the upper right corner) are the only moving parts in the entire system.